Meet Our Team
Years of experience providing quality service and support
The main distinguishing factor separating one treatment program from another is the quality and experience of the staff. At Genesis Program, we are honored to have a staff dedicated, compassionate, and enthusiastic to work in the field of addiction. We take great pride in maintaining our reputation in the community as quality treatment providers and an organization that continues to raise the bar in its ethical standards. We work hard to sustain a milieu rich in cultural diversity and a therapeutic atmosphere. Our counseling staff consist of certified addiction counselors, therapist, and both master level and intermediate level interns. Our Medical Director has been providing psychiatric care in Ventura County for over four decades. Genesis CEO and acting Clinical Director not only comes from a family history of substance misuse and years of active addiction she also brings almost two decades of recovery and over a decade of clinical experience. It is this combination of education, training, and life experience that allows our team to deliver the compassion, understanding, and patience needed to effectively treat behavioral health conditions such as Substance Use Disorder.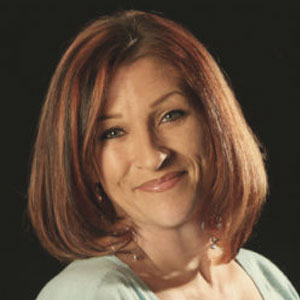 Athena Naranjo
Owner, Clinical Director, BA, LAADC, CADC II, ICADC
As Genesis owner and Clinical Director, Athena makes every effort to reinforce and implement our mission, vision, and values of Genesis Programs to its consumers, their families, our community, and the profession as a whole. Furthermore, she takes great pride and responsibility in clinical supervision, training, and the delivery of best practices in the clinical setting. Athena has been working in the field for over a decade and identifies as a person in recovery herself. She has been with Genesis Programs since 2008 and was honored with the extraordinary opportunity in 2017 to continue the legacy of Genesis, as owner. Moreover, she is a board member of Oxnard College Alcohol Drug Studies program and California's co-chair representative for Addiction Policy Forum, a non-profit organization dedicated to saving lives, educating communities, and providing resources to families affected by substance use disorder.
Genesis Programs, Inc.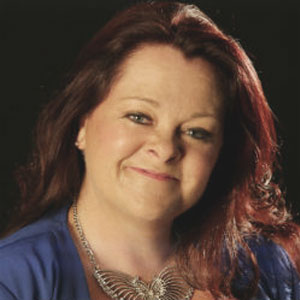 Angel Jones
Genesis Executive Community Liaison
Genesis understand we are a small part of a person's recovery process and its within our community and with those we love most, that fuel our ongoing commitment. As Genesis Programs Executive Community Liaison, Angel brings over two decades of event planning and community jamboree. She holds a chair on Genesis Alumni Association's board of directors and an Ambassador of Ventura's Chamber of Commerce. Angel brings vision and imagination into reality; we are excited to have her as a part of the Genesis team and in our recovery community.
Genesis Programs, Inc.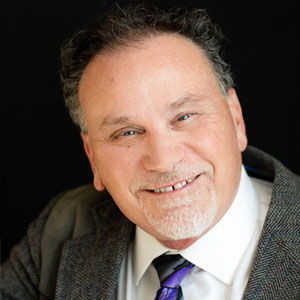 Ronald Pollack, MD
Genesis Medical Director
Dr. Pollack is Board Certified with the American Board of Psychiatry and Neurology since 1984. He has worked with a number of programs in Southern California specializing in substance use disorders. In addition to his work as Genesis Medical Director, he is the Ventura County Jail Psychiatrist and teaches those in our medical profession on substance use disorder.
Genesis Programs, Inc.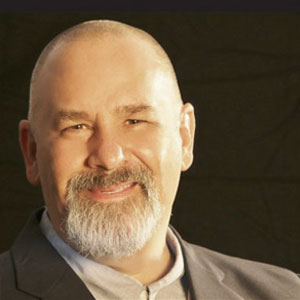 John Ismay
CADC II – Level III Counselor/UR Specialist
John has been with Genesis since 2011. Anyone who comes in contact with him will speak to his calming presence and his innate ability to sift through the chaos of a storm in order to focus on its origins. John is also the co-facilitator of our Ventura Family Group and one of our lead Aftercare facilitator.
Genesis Programs, Inc.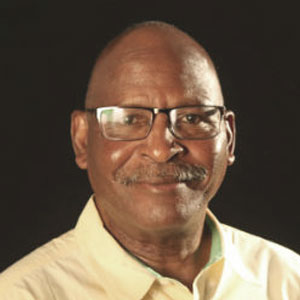 Cornelius Van
CADC II – Level III Counselor/UR Specialist
Cornelius has been working in the field of substance misuse, abuse, and addiction since 2013. He brings passion, energy, insight, and positivity to our team. Cornelius' commitment to helping those in recovery goes beyond the Genesis Programs as he has take the initiative in creating an honest home that provides accountability, structure, and support for those in recovery. Van Sober Living, is located in Simi Valley and details can be found on the Sober Living Network website.
Genesis Programs, Inc.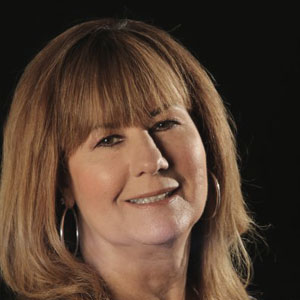 Nancy West
CADC II – Level III Counselor
Nancy has been a substance use disorder counselor since 2012. She brings with her insight into the family dynamics of addiction and helps the families not only understand the process of addiction, but the impact it's had in their personal relationships. In fact, Nancy's passion is working with family members and those impacted by a loved ones substance misuse. You will find her in our Family Group, and she is also the catalyst behind our Wednesday night Family and Friends support group. Furthermore, going beyond addiction treatment she is commitment to helping her community through her volunteer work at the Coalition for Domestic Violence and Sexual Assault.She continues to make use proud to be a part of the Genesis team.
Genesis Programs, Inc.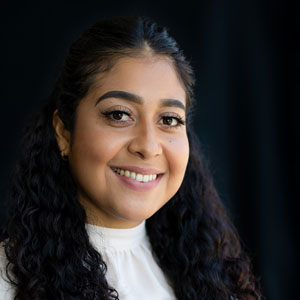 Stephany Montalvan
Administrative Assistant
Stephany Montalvan has been the Administrative Assistant since 2019. Stephany is dedicated in providing exceptional customer service and very passionate in helping others. As a team player, she is always willing to undertake responsibilities that fall outside of her roles main remit. In a addition to her duties as an Administrative Assistant, Stephany is also active in her community. She is part of the Revive Community Church which provides annual Health Care Services, monthly food distribution and annual toy drives to local underprivileged residents. As well Volunteers as the Front Desk Receptionist for her Churches Children's Ministry, which her two daughters attend.
Genesis Programs, Inc.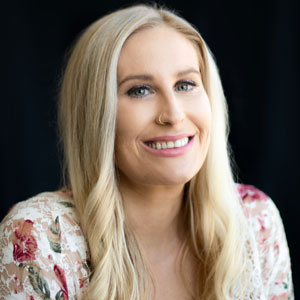 Julie Kennedy
CADC I – Level II Counselor
Julie has been part of the Genesis team since 2013. Having found recovery at a young age, she brings a special quality of compassion and understanding to our younger participants. Her ability to connect with others, is what inspired her to pursue her credentials as a counselor. Julie is insightful, intuitive and knows the importance of compassion, while helping people navigate through the discomfort of early recovery. She has a unique spirit and energy, which brings a positive and refreshing essence to our participants. Julie facilitates both primary and Aftercare groups, while maintaining a focus of mindfulness in the process. In her spare time, Julie speaks to our youth at various High Schools. Julie understands the importance of educating our future generation and continues to raise awareness of the stigma around substance use disorder.
Genesis Programs, Inc.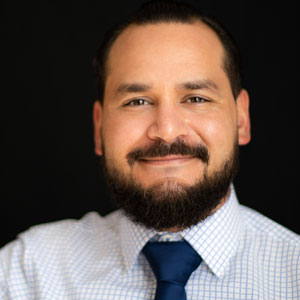 Tomas Madrigal
Counselor
Tomas has been working in the field of substance misuse, abuse, and addiction since 2018. He brings empathy, solution focused outlook, efficiency, and proficiency to our team. Tomas' responsibility goes beyond and is the lead facilitator for Genesis Programs Family & Friends Program. A program offering support and guidance in; building trust, conflict resolution, enabling, boundaries and relapse prevention for those abusing substances. Tomas is also involved with
a non-profit for Men that have been System Impacted or a Post Prison population. A men's residential treatment facility, that provides accountability, structure and helps men integrate back into society and be productive members.
Genesis Programs, Inc.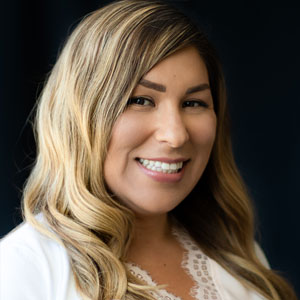 Karina Torres
Counselor
Karina has been with Genesis since 2019. Karina identifies in recovery herself and has a genuine empathy for those that she works with. Karina's vision is to provide a safe experience for individuals to experience their vulnerabilities while sharing their stories. She brings a fun and energetic enthusiasm to the team that she works with. Karina is also one of the co-facilitators of Genesis family night and has a passion in helping families improve their communication.
Genesis Programs, Inc.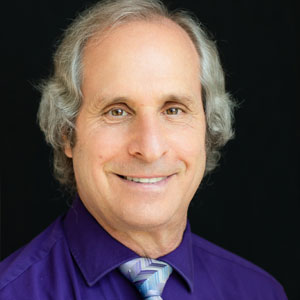 David Deutsch
Clinical Supervisor- LCSW/MSW
David has been working in the field of substance recovery since 2005. With a Bachelor's Degree from Humboldt University and Masters in Social Work from California State University of Long Beach. David is CAADE certified addiction treatment counselor (ACTCIV) in addition a LCSW. David brings to the table not only his experience of 16years as a counselor & therapist specializing in co-occurring mental health, substance disorders, anger management, grief/loss, codependency, marital issues, ADHD and anxiety disorders. But, also his experience as a Executive Director of NAMI, Clinical Director for Malibu Beach Recovery Centers, and his creation as Clinical Director for Telecare Corporation where he started a program in 2011 for persons coming out of state prison on AV 109 probation suffering from mental health issues. In all these agencies he worked extensively with persons who had co-occurring mental health and substance disorders. David is also a long term Professor for CSU Northridge, CSU Long Beach and Oxnard College.
Genesis Programs, Inc.