Outpatient Drug Rehab – Camarillo, CA
Intensive Outpatient Program (IOP) and Education Track continue to be valuable drug treatment programs for the "bedroom community" the City of Camarillo. A lovely commuter town filled with endless opportunity, a preferred business location for high-tech, biotech, retail manufacturing and communications companies. Some say the "tech corridor" of Ventura County, offering the lowest unemployment rate of all Ventura County cities.
However, with steady business and work comes High Stress, long hours, irregular shifts, fatigue, repetitive tasks and in some cases low job satisfaction/boredom. All can impact someone into substance abuse, turning towards substances as a use of poor coping tools. You could find your self falling asleep at work, frequently making mistakes, trouble concentrating, extreme mood swings, disappearing during work hours, taking frequent trips to the bathroom, being tardy or absent frequently all together from work. You may find this already happing and concerned for yourself or maybe your business is already falling apart, and/or management has taken note of the poor work performance already. Suggesting you find help now and quickly.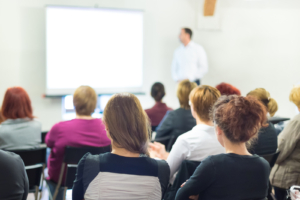 Genesis Programs Inc IOP program provides the benefits of treatment while continuing to participate in daily obligations e.g. school, work, or other important responsibilities. Genesis Programs (drug rehab Camarillo) offers treatment Monday through Friday, with both morning and evening sessions to fit any work/school schedule. Genesis Programs also offers an Education Track, a special program for those who do not meet the IOP criteria yet are being affected by their substance misuse. This program focuses on education and support, with the aim of interrupting the progression of addiction before it can cause further havoc in one's professional or personal life.
Our Drug Rehab Camarillo – Counselors
Our drug rehab experts are dedicated to providing clinical care, education and research in the field of substance abuse prevention, treatment and recovery so that you are assured of receiving the most-effective drug and alcohol rehab services available—care that is personalized to meet the needs of each participant, integrated to address co-occurring mental health concerns, and aimed at achieving long-term sobriety.
Our substance abuse treatment participants can expect the following in Treatment:
Accountability and Structure from the Treatment Team.
Treated with Encouragement, Respect, and Dignity.
Individualized Counseling with a Substance Use Professional.
Development of a Personalized Relapse Prevention Plan.
Random Alcohol/Drug Screen.
Ongoing Aftercare Group.
Family Counseling, Weekly Family Program, and Family & Friends Support Group.
Business Owners & Companies
Drug & Alcohol misuse and abuse can cost a workplace $81 billion annually noted back in 2018 and rising yearly. 70 percent of employers have been directly impacted by prescription drug misuse. Yearly cocaine usage on the rise, along with heroin all noted by quest diagnostics drug testing. The leading cause of missed workdays in America "pain medication use disorder" followed by Alcohol use and marijuana use disorder. 47 percent of workplace accidents that result in serious injury and 40 percent of those that end in death have alcohol and drugs involved. Business and Company owners take note, 70 percent of drug abusers are employed.
Have you noticed Poor decision making, problems performing duties, decreased efficiency, low morale of coworkers, employees being late/sleeping over or Theft? Let Genesis Programs Inc. help you with the first signs of drug & alcohol misuse and abuse in the workplace. Why let go of an employee that was once your best employee, those employees that may be going through a rough patch personally or dealing with a constant employee turnover.
Genesis Programs Inc prides itself on confidentiality for both our participants and participants employers. Offering Company's and Business packages that can be customed to each workplace need. Perhaps you want more education for your employees or help with screening employees to help stop substance misuse before it becomes an un-fixable problem in the workplace. Please reach out to Genesis Programs Inc in the many ways we can help you keep your employees healthy and productive.
Genesis offers drug rehab services at our Ventura location for residents of Camarillo, CA, both in the morning and in the evening, to accommodate most people's schedules. Outpatient drug rehab is designed for flexibility. Weekly we offer a group family session, promoting healing within the family system. We believe that everyone close to a drug-abuser has been affected, and all need help to recover. Treatment starts with an assessment aimed at identifying your specific needs and setting you up to succeed. If you are not stable enough to succeed in outpatient treatment, we will help with a referral to a higher level of care. Our goal is to be of service to you and your family.
Dealing with addiction is enough of a struggle without worrying about breaking the bank for treatment. Our fees are some of the lowest in the industry for private treatment programs.
Genesis Programs (Drug Rehab Camarillo) accepts most insurance providers such as: Aetna, Blue Cross, Blue Shield, Cigna, CMH (Healthcomp), Tricare-West/Pacific, Kaiser Permanente, Western Growers/Pinnacle, UBH/Optum, MHN (Healthnet Members), Magellan (MHSA), ILWU-PMA (longshoreman), HMC Healthworks (UFCW), (Beacon), along with offering scholarships and in house financing for those who have no insurance or need assistance.
Drug Rehab Camarillo – Call Now for a Free Assessment:  (805) 650-3094
Call now for your free assessment!
Genesis Programs, Inc. is CARF accredited and certified through the Department of Healthcare Services (DHCS) as outpatient providers for substance Use Disorder rehabilitation treatment services. Certification #560032DP Exp. 11/30/2023