Genesis Programs is committed to helping those and their loved ones impacted by another's substance misuse, abuse, or addiction from alcohol and/or other drug use. We treat the whole person by using an integrated model that can be customized to meet each individual's specific needs.
Intensive Outpatient Program
At Genesis Programs, we understand that addiction is the greatest level of severity of Substance Use Disorder. However, the majority of those who meet the criteria for a Substance Use Disorder fall into the mild to moderate range. Therefore, the most effective interventions to place this disorder in remission can be provided through outpatient services.
Genesis Programs provides all its service in an outpatient setting. Giving each treatment participant, their families, and loved ones the opportunity to make real-life changes and lifestyle adjustments in real-time. Treatment is the ideal foundation to recovery, but the process of recovery happens outside of treatment-making it that much more important to lay a solid foundation.
Outpatient Rehab Ventura, CA
Experience.  Commitment.  Compassion.  Teamwork.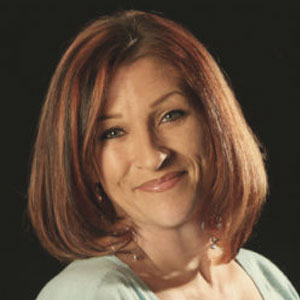 Athena Naranjo
Owner, Clinical Director
Genesis Programs, Inc.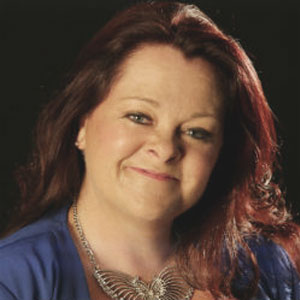 Angel Jones
Community Liaison
Genesis Programs, Inc.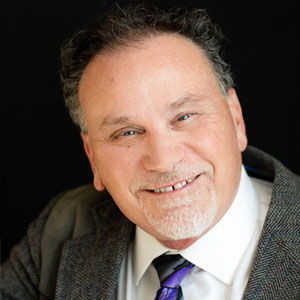 Ronald Pollack
Medical Director
Genesis Programs, Inc.
The mission of Genesis Programs is to provide effective outpatient treatment for those seeking help for substance abuse, misuse, or addiction, providing the highest quality of care at a reasonable cost.
"My life is now happy (most of the time) and healthy now. In the past I was a complete disaster. Through my fellows in Genesis & AA I've completed the steps. Now I am able to help other people heal, be responsible, in short over coming our addictive disease. Together we  can heal and be healed."
"I love being numbered among the warrior clan of Genesis who are brave enough to stand against any demons and bad ass enough to slay them! Yay though I walk through the valley of the shadow of death, I will fear no Evil for I am a Genesis Alumni!"
"I like the comfort and ease the Alumni Group brings for people to share. This brings amazing growth to the group and to people who share. It is truly amazing. Thank you for keeping the doors open for Alumni."
"Genesis has shown me how to enjoy life without drugs. The love and kindness shown in these rooms is unparalleled to anything else. The people I've met I will be in contact for the rest of my life. Thank you to the staff and the education they gave to me. "
"Genesis provided me with the foundation to start my recovery and new life in AA. I am forever grateful for the life tools I learned there. The aftercare day is one of the best part of my week and one of the pillars of recovery. Thank you for helping me get my life back!!"
"I'm excited most in knowing I've completed a successful thorough treatment program that has given me the tools and inspiration to be able to carryout and live an amazing sober life. Secondly, to be able to be surrounded by amazing people living the same life in recovery. Thank you Genesis! I Love YA! Thank You! Keep Smiling!"
"What I look forward to as an Alumni is giving support to the new people. Give advice and encouragement to them."
As an Outpatient Rehab Center since 1993, we have a proven track record of drug and alcohol abuse treatment success.  You do not need to be separated from your family or your job for one to three months for effective treatment.
Call Now for Your Free Assessment
(805) 650-3094
Why Choose Genesis Programs?
Genesis Programs could be the only outpatient rehab center you will ever need.
Our outpatient drug rehab program in Ventura, CA is a mixture of education, individual counseling, group therapy, and family counseling. We feature a combination of compassionate care and a high level of accountability. We have been specializing in outpatient treatment in Ventura County since 1993 giving you the peace of mind of knowing we are true experts at this level of care. We have mastered the perfect blend of evidence-based practice and practice-based evidence.
All participant treatment plans are individualized and comprehensive. They are goal-oriented. Our program is innovative – a mixture of experiential therapies and traditional 12-step concepts. While focusing on relapse prevention, we address cognitive distortion, irrational thought patterns, and codependent relationships – all part of the dynamics of addiction.
We provide a foundation of knowledge and support for our participants and family members. We believe that it is essential to treat the whole family system, helping everyone to gain understanding of the impact addiction has on the family and the steps to recovery.
We believe that an advantage of outpatient treatment is that our participants get an opportunity to apply the recovery tools in real time. Outpatient treatment can also be the perfect way to bridge the gap between residential treatment and returning to home.
Genesis Programs is accredited by CARF – Outpatient Rehab Ventura, CA
Is Outpatient Treatment Right for You?
Outpatient Rehab may be right for you if:
Potential withdrawal symptoms are not serious enough to require hospitalization.
Any secondary medical problems do not require 24-hour nursing care.
You do not take any prescribed addictive medicines or are at a low enough dose to safely taper off within four (4) weeks.
You are stable on any antidepressant medications and under a doctor's care.
You are able to go 3-4 days without drinking or using.
You have been able in the past to resist drinking or using for weeks or months at a time.
You have a relatively stable and supportive home environment.
You are functioning at a reasonable level in your job.
You have issues that would prevent you from entering residential treatment, i.e. your job, childcare, etc.

Have questions?  Call us now for a free assessment:  (805) 650-3094
we would love to hear from you