Addiction Treatment is affordable!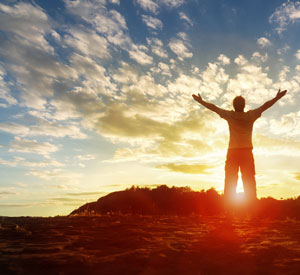 Great news! Treatment for alcohol and other drug abuse does NOT require you going into massive debt. While the cost of professional, quality treatment is not exactly "pocket change," alcohol rehab or drug rehab is probably more affordable than most people think. Genesis Programs, Inc. offers payment options that include use of your insurance benefit and also substantial discount pricing if you do not have insurance coverage or choose not to use it.
Treatment costs will, of course, depend on the level of care required for effective treatment. Genesis offers several different levels, determined by a comprehensive assessment designed to best serve your needs. All levels of care are provided on an outpatient basis, allowing you to live at home while getting established in your new lifestyle. Here are the various levels of care offered by Genesis:
Partial Hospitalization:  This is our highest level of care, designed for those who require greater structure and accountability as they stabilize physically and emotionally. Partial Hospitalization is structured like a residential treatment program with the advantage of going home and sleeping in your own bed. This level of care is typically recommended if your substance use is severe, but don't meet the full criteria for residential treatment or your withdrawal symptoms are not life threatening to warrant inpatient detoxification, yet close monitoring is necessary. We have also found this level of care to be useful in treating individuals coming out of medical detox facility. At this level of care participants can expect to attend treatment 5 days per week, 6 hours per day.
Intensive Outpatient (IOP):  This level of care provides the benefits of treatment while continuing to participate in your daily obligations (e.g. school, work, or other important responsibilities). Furthermore, as a result of receiving treatment in your environment, you are given a unique opportunity to analyze your lifestyle while making adjustments and building a support system in your community. You will also have the ability to identify personal high risk situations, or "triggers," and apply different coping tools to help these potentially risky situations.  These "triggers" might include people, places, things, thoughts, feelings, or behaviors. If during the initial evaluation you demonstrate enough motivation and stability to meet your day to day responsibilities while engaged in our treatment program, IOP is likely to be determined the appropriate level of care. Participants attend this level of care can expect treatment 3-5 days per week, 3 hours per day.  Sessions are offered both morning and evening to allow for our participants' varied schedules.  Outpatient Drug and Alcohol Treatment is designed for flexibility.
Education Track:  Genesis Education Program offers services for those who do not meet IOP or Partial Hospitalization criteria but are being effected by their substance misuse. We offer two separate lengths of Education – 10 hours or 20 hours. This program focuses on education and support, with the hope of interrupting the progression of your substance use before it can cause further havoc in your life. Material will be presented in a set rotation of topics and will be specific to the level in which the individual has been enrolled. Participants completing the Education Track will receive a certificate of completion.
Insurance Contracts:
In calculating treatment costs, it may be beneficial to consider use of your insurance benefits. It is important for you to know that Genesis is a contracted provider with most insurance plans.  What this means for you is that your benefits will be verified and authorization received before you begin treatment. You will know up front if you have any out-of-pocket costs. There will be no financial surprises. Listed below are the insurance companies with whom Genesis contracts:
Call Now for a Free Assessment:  (805) 650-3094
Call now for your free assessment!
Genesis Programs, Inc. is CARF accredited and certified through the Department of Healthcare Services (DHCS) as outpatient providers for substance Use Disorder rehabilitation treatment services. Certification #560032DP Exp. 11/30/2023