Genesis Treatment Works
Genesis Programs 2014 Outcome Studies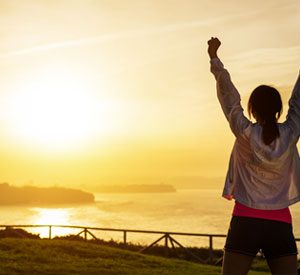 • In 2014 we admitted and treated 184 participants.
• 67% of survey respondents at 6 months post-discharge report continuous abstinence since completing the program.
• 90% of survey respondents at 6 months post-discharge report regular 12-Step attendance.
• 100% of survey respondents at 6 months post-discharge report no legal problems related to alcohol or other drugs since entering treatment.
• 64% of survey respondents at 6 months post-discharge report no medical problems.
• 90% of survey respondents at 6 months post-discharge report "Life is better than before treatment."
Needless to say, our treatment team is generally pleased with these statistics.
This is our vision for the future:
• While adapting our policies to allow for a brief, medically supervised taper off some addicting medications, we hold fast to our belief that abstinence is a realistic goal and that real recovery is best achieved in a climate of total abstinence.
• We believe it is our responsibility as a treatment provider to introduce our participants to 12-Step fellowships as a vehicle of recovery and a source of long- term support. In doing so, we have consciously set ourselves apart from current industry trends and believe that in the long run our stand will be validated.
• As outpatient treatment specialists for over 22 years, we have included an Education Track for those not meeting full admission criteria.
Call Now for a Free Assessment:  (805) 650-3094
Call now for your free assessment!
Genesis Programs, Inc. is CARF accredited and certified through the Department of Healthcare Services (DHCS) as outpatient providers for substance Use Disorder rehabilitation treatment services. Certification #560032DP Exp. 11/30/2023